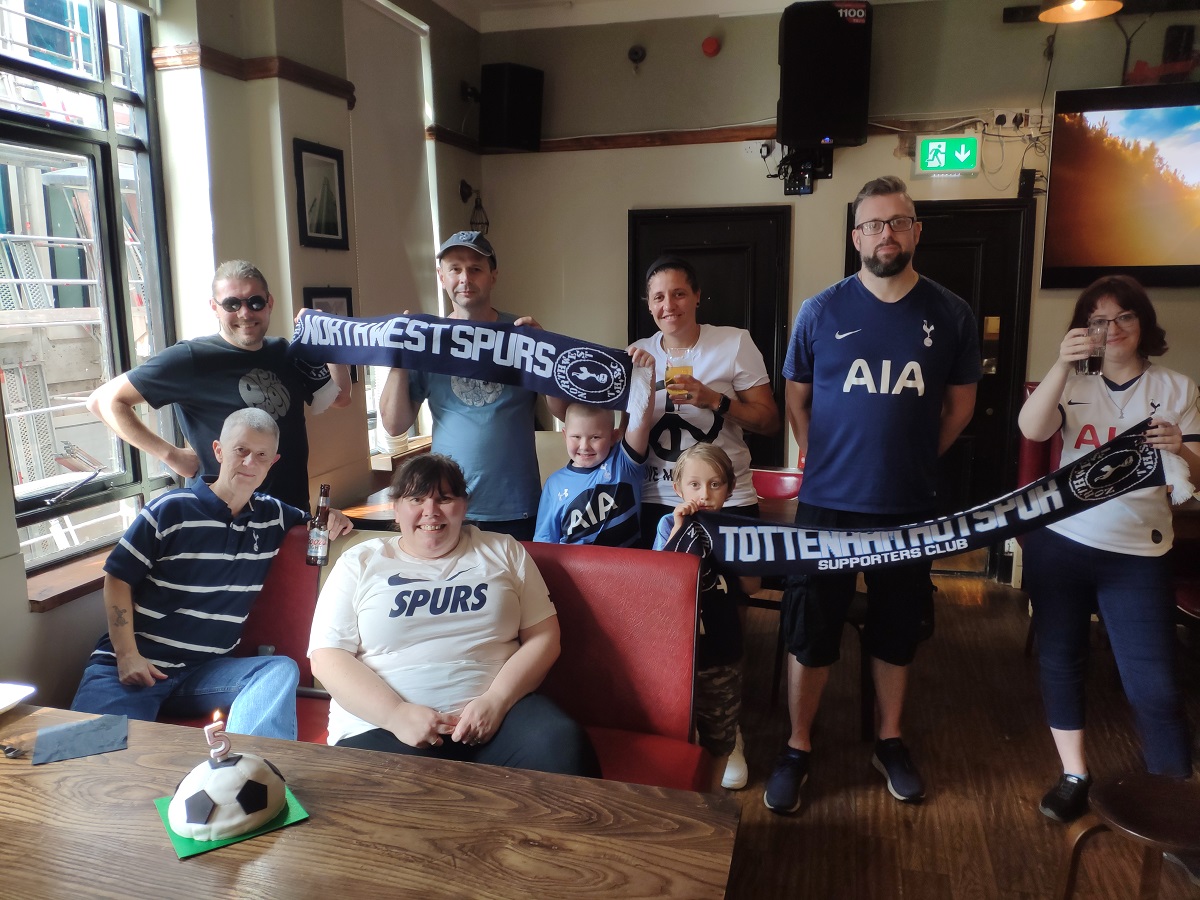 Fifth birthday celebrations for a special member of North West Spurs!
Newest member of Singapore Spurs, Benjamin Alfie Goodfellow!
Maiden City Spurs hosted a raffle raising £600 to buy essential supplies for the NHS staff at local hospital Altnagelvin. Tommy Brown and Don Pearson delivered the incredible donations!
Members of Amsterdam Spurs at Home
Come on you Spurs! #AmsterdamSpurs
Yorkshire Spurs Junior Members
All aboard! Yorkshire Spurs on route to Burnley Away #COYS
Dublin Spurs host a Legends Night with Ledley King!
Dublin Spurs Charity Auction
Worcester Spurs hosting their first Sportsman dinner and raising £700!
Austria Spurs hosts Steve Perryman at their AGM
Colin and Wendy Myers from North West Spurs on their Valentines VIP Tour and Stadium Dining Experience
Philadelphia Spurs at their Chapions League Final screening last season - joined by a few members of the NFL's Philadelphia Eagles including Zach Ertz
Tampa Ybor Spurs sorting food for the homeless at Feeding Tampa Back. Donating over $2800 and working for 4 hours, they sorted over 10000 meals!
Tampa Ybor at Feeding Tampa Back
Worcester, Gloucestershire, Swindon and Cumbria Spurs representing the Spurs Family after taking a slot to be interviewed by Paul Coyte halftime!
UAE Spurs hosting a Legend Evening with Ossie Ardiles
The 18 January saw UAE Spurs host their 3rd Spurs Legend event with Ossie Ardiles present. With a signed t-shirt and ball they were able to raise £1000 for charity!
A surprise visit from Hugo for Karen, Shanghai Spurs
Yorkshire Spurs making their mark pitchside
Say hello to Singapore Spurs!
Australia Spurs making the trip to go pitchside!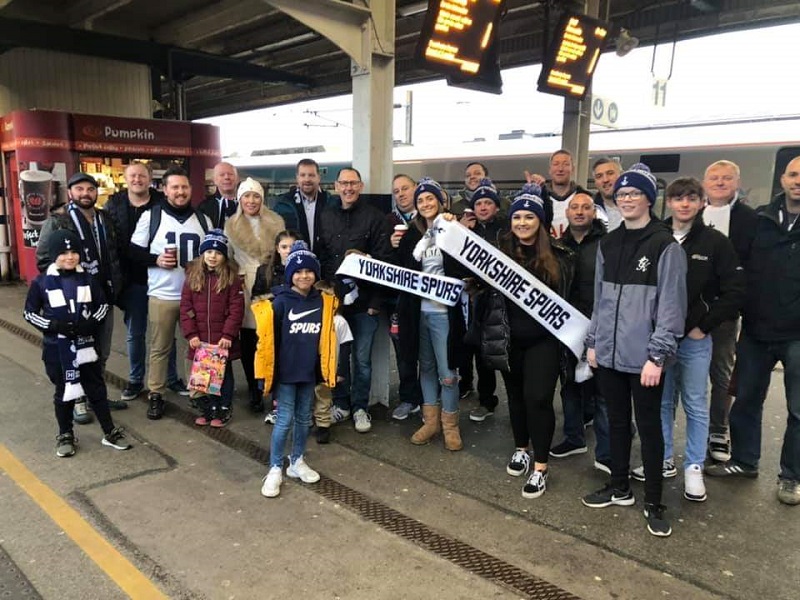 Yorkshire Spurs on route to Middlesbrough!
Boston Spurs' 7th Annual Charity Raffle to support Noah's Ark Children's Hospice and Soccer Without Borders. They were able to raise a total of $6,500 this year, their highest total ever, bringing their 7-year total to $21,700!
Toronto Spurs have so far managed to raise $1,835 in aid of RPSL and continue to work hard to support children in the area. What an amazing effort!
Dwayne & Theo from New Zealand Spurs before their interview with SpursTV!
Dallas Spurs on their pitchside tour!
Limerick Spurs at the Bayern Munich fixture featuring their Club flag.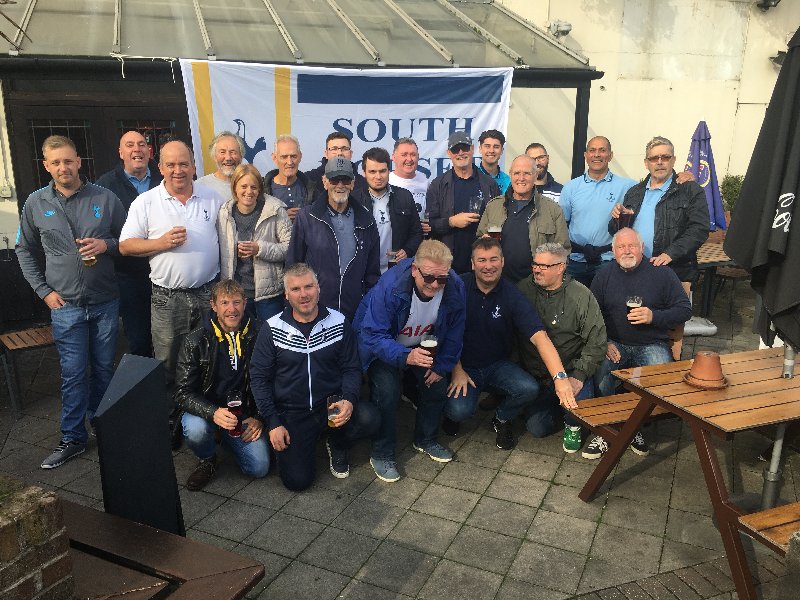 @Southdorsetspur at the Gilpin Bell for a pre-match social!
Columbus Spurs were able to give over $3,000 worth of school supplies to the Community Refugees and Immigration Services which helps families that move to the Columbus area from foreign countries. This covered CRIS's Art and Mathematics Programme for the entire school year.
Yorkshire Spurs crossing the pond to visit Spurs Family in the US!
Chris Waddle visiting Gloucestershire Spurs at Hardwicke British Legion, Gloucester. A full house of 130 supporters in attendance.
Space Coast Spurs hosting a Cornhole Tournament to raise funds for the Danny Craig Foundation., raising over $4,000.
Legends night with North West Spurs celebrating Tottenham Hotspur's birthday.
Austin Spurs out in full force for the NBC Premier League Live Fan Fest
Asian Supporters Clubs cheering on the sidelines during the Pre-Season Open Training Session in Shanghai
South Korea Spurs at Pre-Season Open Training in Shanghai
US Supporters' Clubs at a Ledley King event for USA Pre-Season Tour 2018